Till the time we reach the unorganized sector and equip it with the right safety tools, our work will be far from over
Mr. Nitin Gupta, Director, XOFootwear talks about his focus areas for Indian occupational safety market, new innovations in their safety shoes for benefit of workers, plans for expansion of their products in the Indian market and their efforts to raise awareness around occupational safety and health.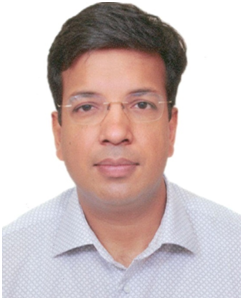 Interviewed by Adeesh Sharma
What are your focus areas for the Indian safety market?
XO Footwear's vision and mission statement specify that our primary goal is to make the workplace a safe and secure environment for every individual working in an organization. The Indian safety market is still developing and is yet to boom. Our focus area is to provide a basic level of safety to all the individuals working jobs with serious occupational hazards. The workplace sector in India is divided into two major sectors: organized and unorganized. Currently, only the organized sector uses safety tools. But a major portion of the Indian workforce is employed in the unorganized sector. So, till the time we reach the unorganized sector and equip it with the right safety tools, our work will be far from over.
What new innovations have been introduced in your safety shoes for benefit of workers?
Since India is a developing country, our priority is always to work within a certain budget. If a product comes at the right price and has a good quality, then it will be an immediate hit. Keeping this in mind, we are using innovative strategies and continuously improving our processes to bring the best safety products on a budget to meet the needs of the Indian market. Not only this, but we are also making conscious efforts to be responsible to the environment in our processes and functioning. One such example is our strategy to use recyclable waste bought from various resources to also reduce our carbon footprint. Additionally, because leather processing causes a lot of pollution, we have swapped the use of leather with a breathable, waterproof fabric developed by our Research and Development team. This has also helped us in cutting our costs.
How do you plan to raise awareness around your products?
This is a great question! Currently, to increase our sales, we are not focusing on running advertisements. Rather, we are directing our efforts to raise awareness among companies about the importance of providing safety products to their employees, not only in the short term but also in the long run. We believe that once we have achieved this goal, our sales will automatically skyrocket. In order to achieve this, we have a dedicated team working in this direction. They work with industry associations and conduct workshops in order to create awareness for both, the employers and their employees.
What are your plans for expansion in safety products for the future?
We have made our growth plan up to 2030 with an exhaustive list of the product line we want to develop. We have a clear sales target for each individual for the next 5 years. Short-term and long-term goals for every individual are well defined and it is just a matter of time before they fulfil these goals in time, and in doing that, a beautiful story will be formed on Indian Safety Canvas.