Lakeland Product ranges offer more choice with standard, premium, bespoke, and composite options
'Lakeland Product ranges offer more choice with standard, premium, bespoke, and composite options'
We spoke to Anil Thomas, Director-Operations India, Lakeland to understand their range of PPE products for Indian market, the various features that distinguish their products from other brands, their plans for growth in Indian market and the key industry verticals they reach out to with their products.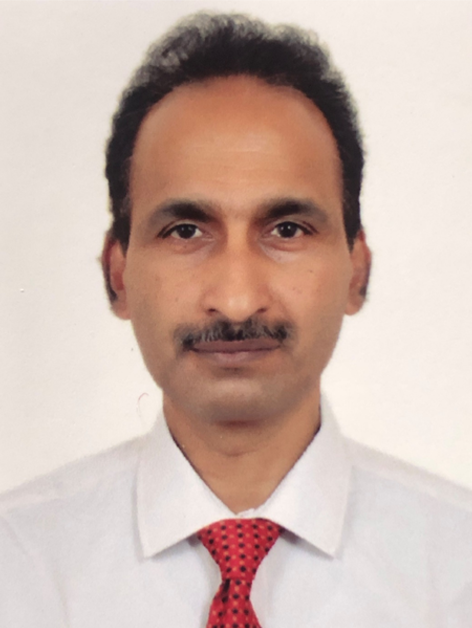 Interviewed by Adeesh Sharma
What are your various PPE products for different industry verticals?
We, Lakeland Gloves and Safety Apparel Pvt Ltd is 100% subsidiary of Lakeland Industries. Inc, USA, are into manufacturing and supplying PPE's to Indian Industries since the last 15 years. Lakeland India started with Gloves manufacturing facility in Noida and soon replaced by the company's first coverall manufacturing facility in India, initially producing coveralls for the local and North American markets. The addition of CE certified Disposable and Chemical coveralls followed for sales throughout the Indian Market as well as exporting to Europe , Middle East , South America and other markets that demand European Style CE Certified protective clothing.
We supply our Products Verticals including Disposable Garments, Chemical Garments,Heat Protective Clothing, Fire Retardant Clothing, Arc Flash Clothing, High Visibility Garments, Fire Protective Clothing , Critical Environments Garments, Aluminized garments, Cold Protection garments and Hand and Arm Protection etc. We are also supplying other safety products like Safety Helmets, Safety boots, Safety Goggles and spectacles and respirators etc.
TWe supply to many Indian Industries such as Pharmaceutical, Steel plants, Paint industries, Chemical Industries, Automobile, Cement Plants , Oil Refineries, Ship yard , Defense, Fire Departments, Fertilizers , Distilleries etc.
Any new solution that you plan to launch or any new partnership you have entered into?
We have recently entered into an agreement with Kappler USA , the global leader in Chemical Protective Apparel. Kappler will supply their high-end NFPA – certified hazmat suits to support broader workforce protection for India. They are into this field for more than 45 years, and it is a great achievement for us join hand with them. We shall be displaying their products at the OSH India Expo 2022.
Any particular feature about your products that sets them apart from competition?
We Design, We Develop, We make, We Deliver.
Unlike many manufacturers in the PPE Industry, Lakeland owns its own global manufacturing base, and our key products are always made by us. So, control of production planning, quality and dispatch remains primarily in-house and is not subject to the conflicting demands of contractor supplying conflicting customers.
Lakeland Product ranges offer more choice with standard, premium, bespoke, and composite options. Lakeland's high spec, quality product controls are maintained. Lakeland garments manufactured both in the facility in Noida and from Lakeland's global manufacturing base are now available through out the Indian market from the Lakeland sales and distribution center at Noida.
What are the challenges in selling safety products to large organisations?
Sometimes we found a lot time required to start a business with large organizations because lengthy procedure to get Vendor Registration done, also a lot of them are very adamant to change existing products or welcome a new brand , when we explain about our user friendly designed features and quality , Product certification and our global presence , they may get convinced and show interest in our products.
Some big Industries started procuring products through E -Tendering process where Pricing take a call, lowest bidder gets the order, resulting user may not get quality products. Similar way for Procurement through GeM Tenders.
End users should always look at the safety of the workforce and not compromise on quality while buying safety products.
Any products or services offered to organizations to increase awareness around occupational safety and health?
Since last six months, we have hired more salespeople in India to visit untapped areas to meet end customers. Our team meets safety officers and users and explain the quality features and design of our products that help to use correct PPE to avoid incidents.
Any specific learning from COVID-19 that helped reinvent your business?
During COVID-19 Pandemic, Government officials and doctors approached us to develop PPE products for use by frontline workers. We developed and manufactured PPE coveralls and supplied to many governments and non-government organizations, NGO's, and hospitals besides Industries all over India. So, apart from industry workers, employees across organizations also understood the importance and started using our PPE for their work.
Any new product you plan to bring to India or any strategic plan for future?
We are not yet started supplying clean room garments for pharma industry where high quality medicines are manufactured. We are in the process of designing and developing Lakeland "CleanMax " Cleanroom garments as per Indian requirements, which is manufactured in the USFDA certified plant, and within next couple of months we would start introducing those products to Indian market and expect good business.
We have also started increasing our manufacturing of FR range and are supplying to big industries. We will go further and introduce other new products in future based on Industrial requirements.